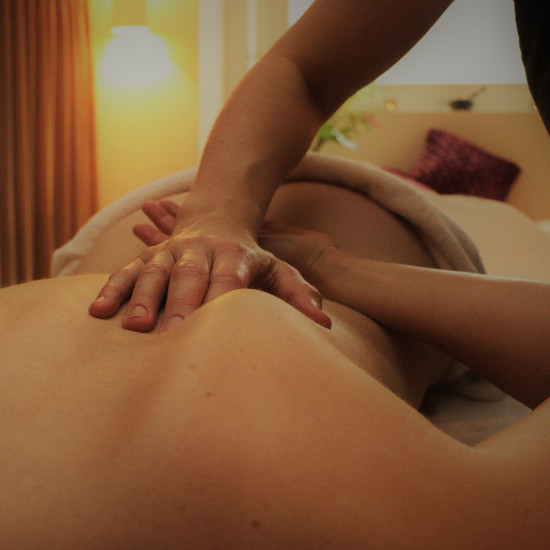 BE RELAX MASSAGE
The Be relax massage is a relaxing massage that focuses on relaxing the body and mind. The massage relaxes the central nervous system and balances your body. After the massage you will experience a strong sensation of being completely connected to yourself. The Be relax massage is a wonderful moment of relaxation.
Starting at 45 min. à € 55,00 p.p.
BE PREGNANT MASSAGE
A pregnancy massage is a great way to pay full attention to all changes of your pregnant body. Various complaints that arise during a pregnancy can be significantly reduced by massaging. A pregnancy massage helps with back problems, reduced blood circulation, headaches, nausea, leg cramps or tired legs. A massage is not only pain relieving but also very relaxing. This massage is possible after the first three months of pregnancy. We have access to a special pregnancy massage table.
Starting at 45 min. à € 55,00 p.p.
Be Essential Massage
The essential oil massage is a massage in which essential oils are used. Essentials oil are the life energy of plants. They are the aromatic liquids contained in many shrubs, flowers, roots and seeds. The structure of the essential oil is such that they can quickly penetrate cell membranes. The oil is quickly absorbed into the bloodstream through the skin. The oils can do their work at different levels: physically, emotionally and spiritually.
We work with the essential oils of Young Living. These oils are distinguished by the purity of the oil that has been produced by a very careful production process. The oils are used in a completely tailored relaxing massage. You can choose from 4 different themes.
Starting at 45 min. à € 58,50 p.p.
BE WARMTH MASSAGE (HOT STONE)
A hot stone massage is a form of massage in which we use smooth, flat, heated basalt stones. We use these stones during the massage and also place them on the body to heat the body. Basalt stones are made of hard, volcanic rocks with a high density which allows the stones to retain heat well. The heat provides a deep relaxation and a better blood circulation so that waste products can be drained faster. The heat from the stones prepares the body and softens the tissue which is then more accessible to a massage.
This massage is not recommended with high temperatures or if you are pregnant.

4 HANDS MASSAGE
In the 4 hands massage you will be massaged by two masseurs at the same time. Because of the natural alignment of the masseurs with regard to pressure and tempo, a flow is created in the massage. In this flow it feels like the hands of the masseurs become one and are everywhere around you. Your head can no longer keep track of what happens during the massage. You become deeply relaxed. This massage is a unique experience. Timely reservation is desirable.
Starting at 60 min. a € 110 p.p.